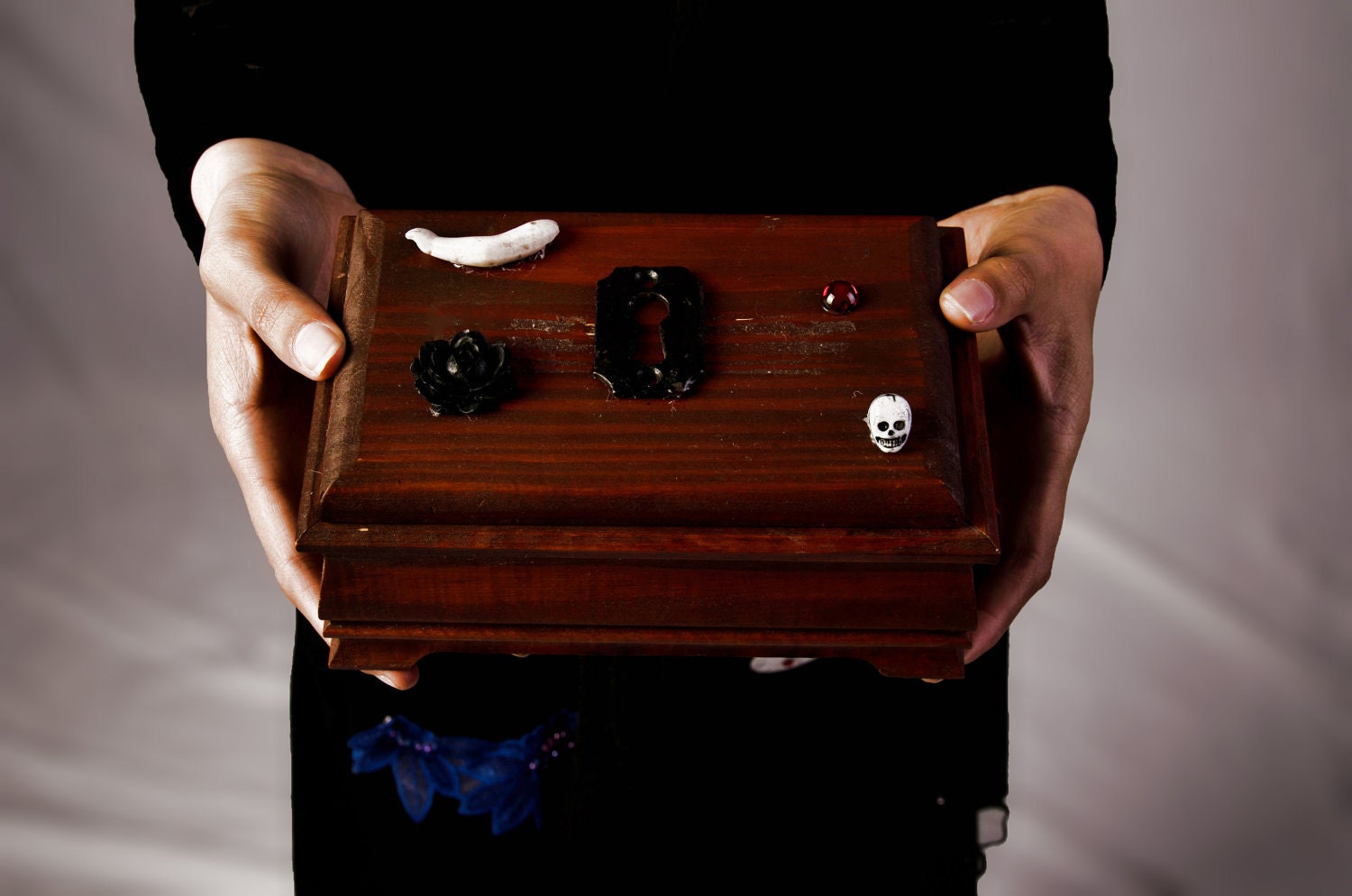 This is a thrifted wooden box that has been decorated with a skull bead, red vintage cabochon, black resin rose, antique doll arm, and a vintage black metal keyhole. It's a wonderful place to hide your secrets and trinkets. The box and vintage keyhole show minor signs of age, which enhances the box's nostalgic quality.
The inside of the box is lined with blue velvet.
Measures 7 inches across, 4 1/2 inches wide, and approx. 3 1/2 inches high (with the lid on).
Etsy listing:
http://www.etsy.com/listing/83484888/upcycled-oddity-trinket-box