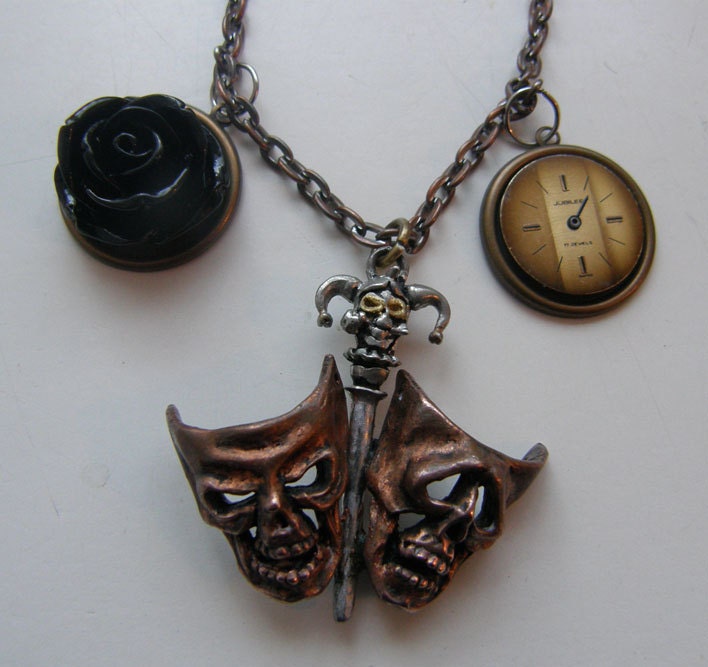 Here's a new necklace available from
Secondhand Passion
. I've named this piece "Theatre of Tragedy." The pendant has brass-toned skull theater (comedy and tragedy) masks and silver-toned staff with court jester skull head on top of it. Attached to the chain are a resin black rose and an antique gold-toned watch dial on bezzles with an antiqued finish.
Check out the listing
here
.
Secondhand Passion also has its own website,
secondhandpassion.com
. Check it out!