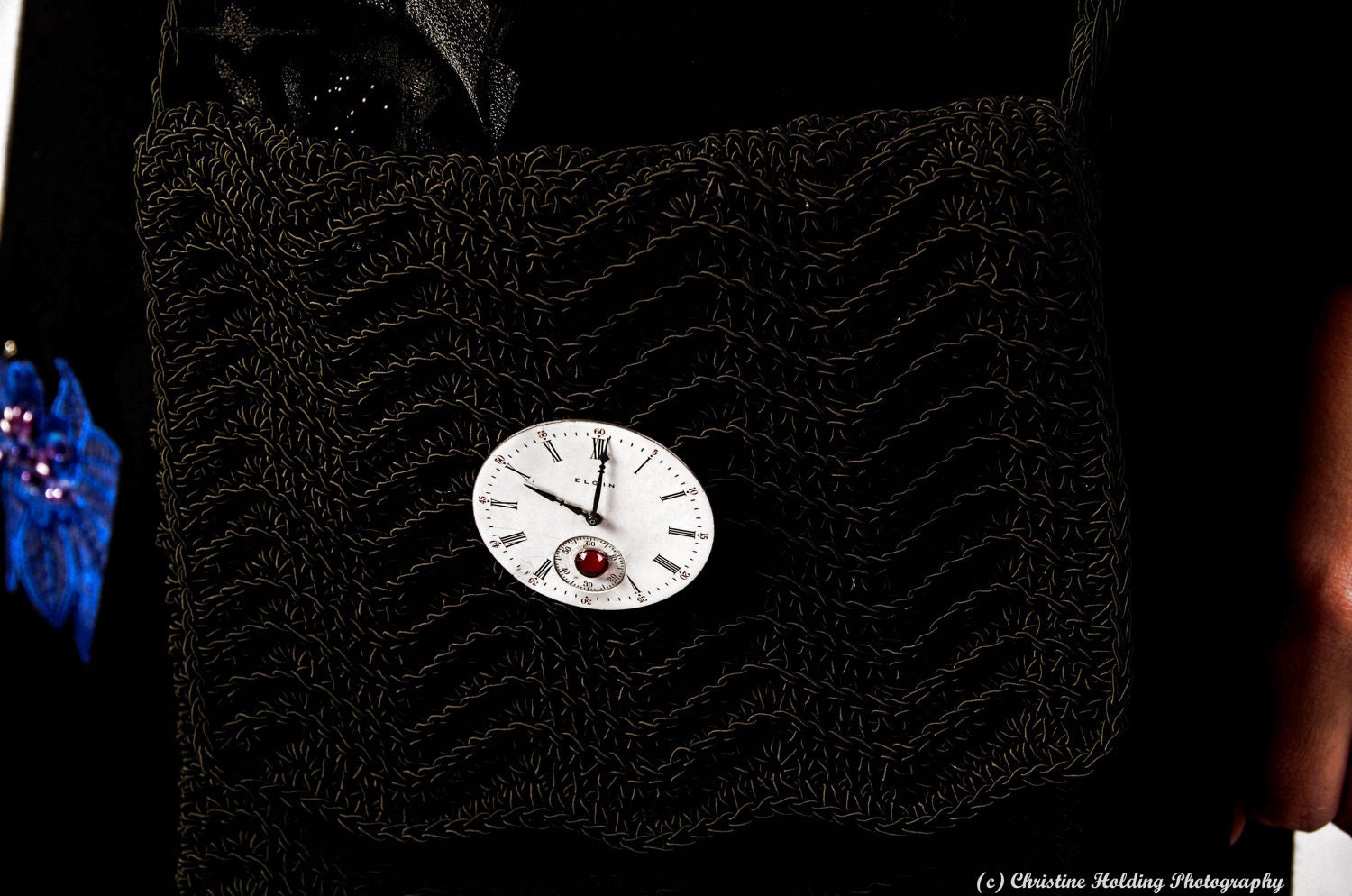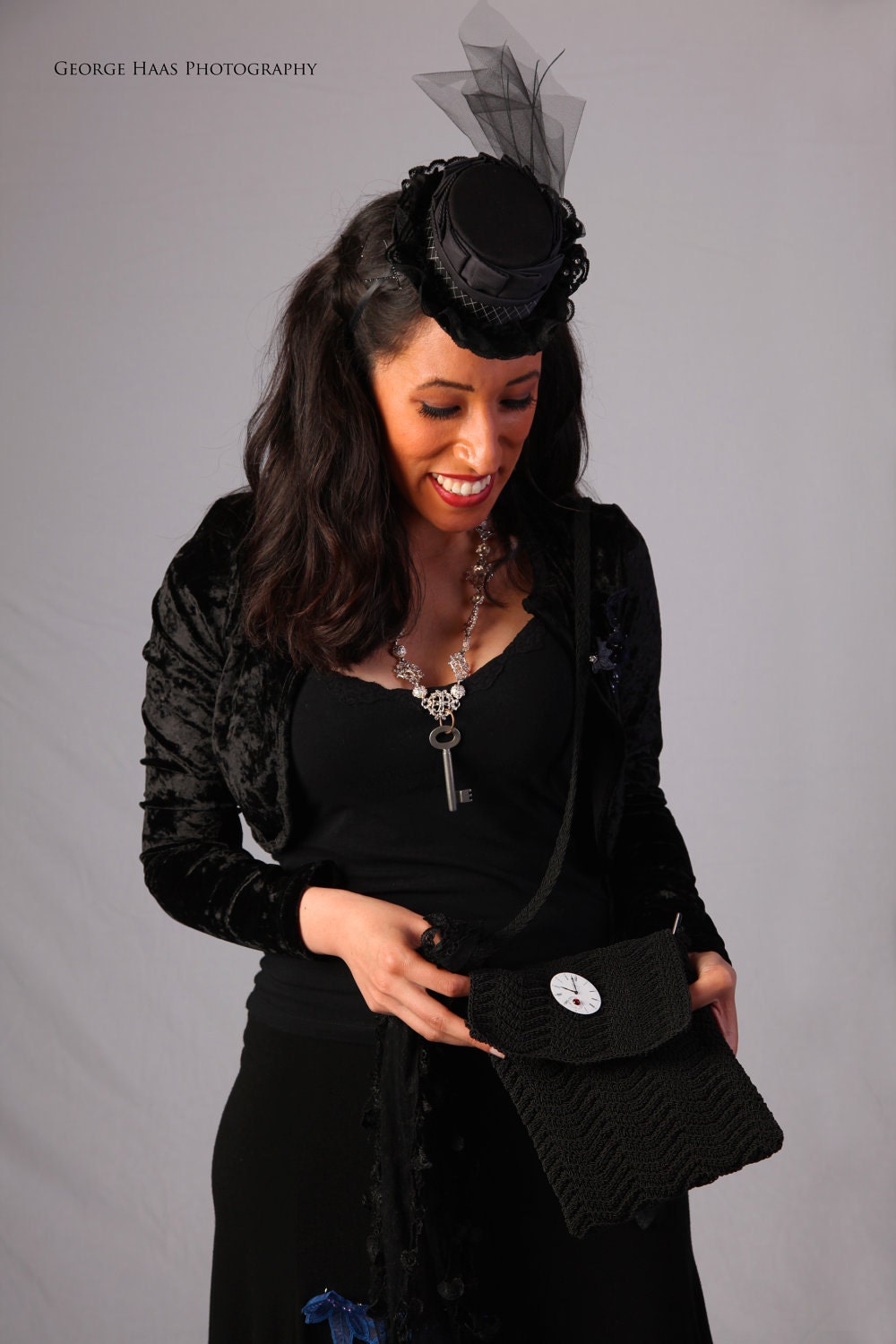 This upcycled black purse has braided fabric and a watch dial pin with a red vintage cabochon in the center. The watch dial is an antique from either the late 1800s or early 1900s. It's in great condition and still has its hands. The pin is removable and can be placed on different parts of the purse or on other items.
The fully lined inside compartment of the purse zips to safely secure contents.
The purse measures approximately 8 1/2 inches high and 7 inches across. It hangs down approx. 31 inches including the strap.
Material: 60% cotton and 40% olefin.
Available
here
.